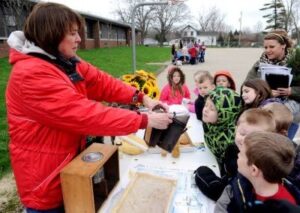 The 2021 Pioneer Award winners, Tim & Lois Fulton have been beekeepers for over 25 years.  They are a small-scale honey producer specializing in local, seasonal raw honey, creamed honey, beeswax candles, beeswax wood sealer and conditioner, and propolis. They can be found at the local farmers market on Saturdays in September.  If you call and stop by their home, you will see a restored prairie and their honey bees.  Tim enjoys sharing all he's learned about honey bees and their impact on our environment and often serves as a guest speaker in different venues.  He has also taught many beginning beekeeping classes at various venues.  He is a member of the Racine/Kenosha Beekeepers club, Wisconsin Honey Producers Association, and the American Beekeeping Federation.  He also serves on the Board of Directors of Southeastern Wisconsin Farm Fresh Atlas, a publication that serves the Southeastern Wisconsin region.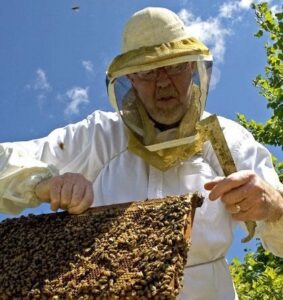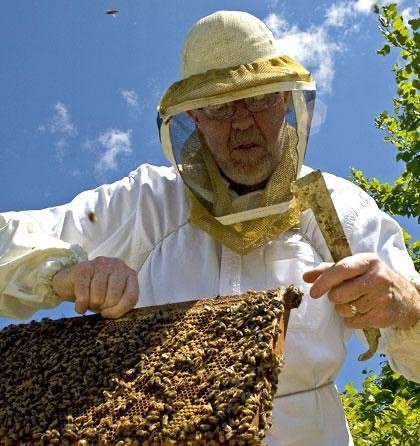 As a couple Tim & Lois have contributed greatly to the Wisconsin Honey Producers Association.  Tim has served as Vice President, President, and past President.  Lois has been the backbone organizer of their beekeeping journey. They both have been incredible supporters of the Honey Queen Program, hosting queens and helping with school presentations and promotions at the farmers markets.  They have been steadfast volunteers with the WHPA booth at the Wisconsin State Fair, bringing their expertise to set up and pricing before the fair and to help with clean up after the fair.  They have also volunteered time in the State Fair Honey Booth itself.
They have always worked very hard and don't seek recognition. Congratulations Tim & Lois!