Join the WI Honey Producers Association at the 2022 Fall Convention Nov. 3-5, 2022
Embassy Suites by Hilton
1200 S. Moorland Road, Brookfield, WI
Book your room for the WI Honey Producers Association Convention! Or call 1-800-EMBASSY. The group name is WI Honey Producers. The cutoff date from reservations in our block is October 4. 
There are two room options available under our block.  All rooms are suites, so they have a small kitchen and a hide a bed couch, as well as the bedroom.  The hotel provides a full breakfast, including cooked to order omelets.  The double queen bed suite is $139 per night.  The king bed suite is $119 per night.
Within 5 minutes of the hotel, attendees will find excellent shopping, a large variety of restaurants, from fast food to high end dining, and amenities.  Parking is free on site and the parking lot is large.  Meeting rooms are in a conference center that is part of the hotel and a very short walk from the guest suite elevators.
WHPA Fall Convention WHPA registration form – 2022 (Online registration will open October 1st)
Keynote Speakers
Chelsea Cook is a behavioral ecologist who studies honey bee social behavior. She is an assistant professor at Marquette University and Chief Science Officer at HiveTech Solutions. She earned her Bachelor's of Science degree in biology from the State University of New York at Cortland. She then went on to earn her PhD in Ecology and Evolutionary Biology at the University of Colorado, Boulder. After earning her degrees, she earned a prestigious NIH National Research Service Award Postdoctoral Fellowship to further explore honey bee behavior at Arizona State University. Cook's academic research focuses on how honey bees work together to cool and heat their colonies, as well as how they learn and communicate about their environment to collect enough food for their entire colony. As CSO, Chelsea has designed experiments to understand how cold storage can increase honey bee health and survival over winter.
FRAN BOYD: A lobbyist for the American Beekeeping Federation, Boyd addresses the lobbying process and current issues affecting beekeepers.  Lobbying and governmental issues have been a big concern for all of us, both on a state and national level.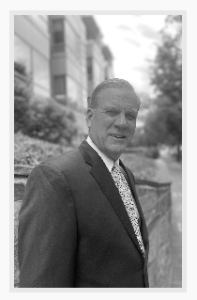 Fran has spent over 30 years in Washington, DC with experience in both the executive branch of government and the private sector. He has represented a variety of clients which include national agriculture trade associations, agribusiness companies, cooperatives, state governments, and land-grant universities. Fran served as Director of Congressional and Public Affairs for the Farm Credit Administration, an independent federal financial agency. Prior to that, he served as the Deputy Director of Congressional Affairs at the U.S. Department of Agriculture during the Reagan Administration. In that role, he was as the primary liaison between USDA, Capitol Hill, and the White House. Fran brings a wide array of experience in both legislative and regulatory areas primarily in agricultural and natural resources policy, food safety, trade, immigration policy, water irrigation policy and tax/financial services. Fran earned his Masters of Science in Agriculture Economics and Agribusiness from Arizona State University where he also received his undergraduate degree. Fran completed the Senior Managers in Government Program from the Kennedy School of Government at Harvard University. He resides with his family in Alexandria, Virginia and works out of the firm's DC office where he provides his expertise to an array of clients.