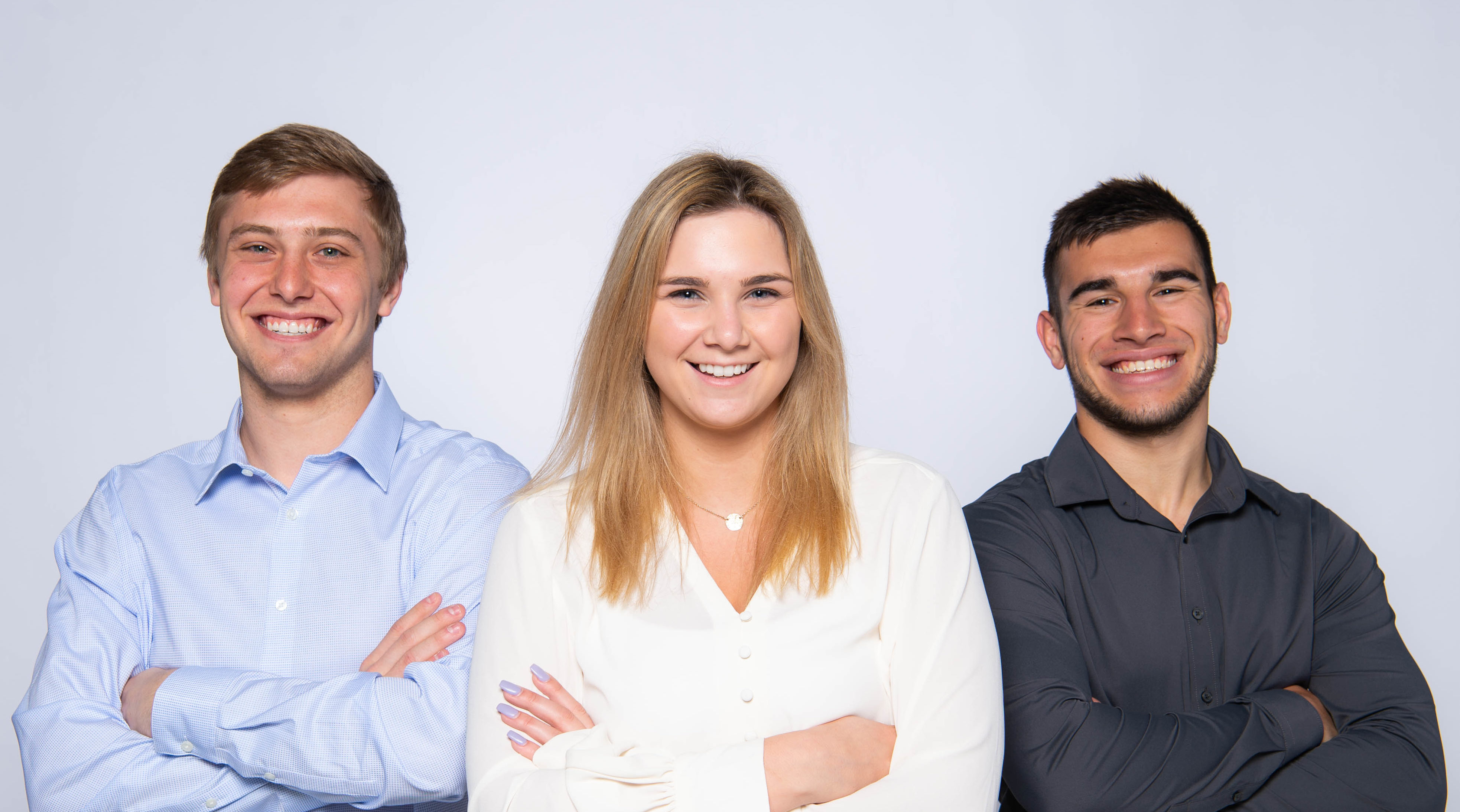 UW-Oshkosh students Macall Hill (now alumnus), Jessica Tarter, and Parker Schmidt are 3 business administration students at UW-Oshkosh who joined forces with UW-Oshkosh's Center for Entrepreneurship and Innovation (CEI) to develop and market the Bee Shield™. CEI partners with WiSYS, a technology foundation  in the UW System that holds intellectual property for students and faculty. Students learn how to build, design and market a product. The students formed HIVE CENTRAL and operate under a $25,000 grant from a seed fund called IDEAdvance. HIVE CENTRAL is committed to providing beekeepers with new technologies to add to their tool box. Parker Schmidt, co-owner and grant manager for HIVE CENTRAL, said, "The process of customer discovery included conversations with 60 beekeepers who discussed overwintering challenges and hive losses."  The Bee Shield™ offers a better way for beekeepers to winterize their hives. The Bee Shield™ is designed to:
Reduce ~93% of winter winds that enters the hive

Promote the necessary ventilation 

Reduces condensation build up
About 30-40 Wisconsin beekeepers are testing the The Bee Shield™ for the 2019-2020 winter, but more are needed.