Youth Beekeeper Scholarship Program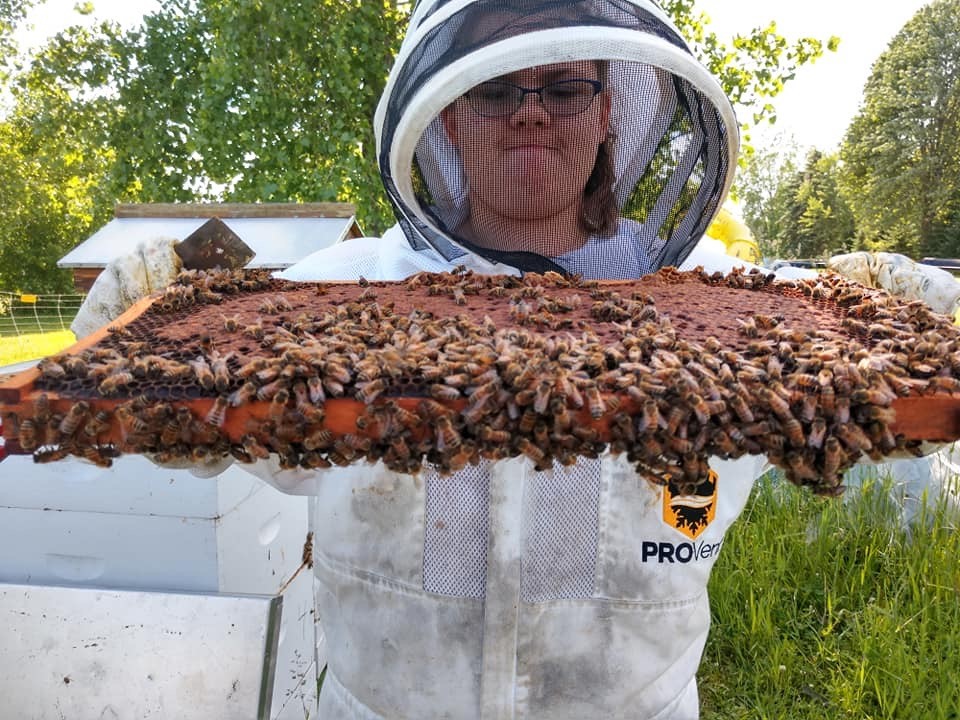 Purpose of the WHPA Youth Scholarship Program
To provide a hands-on educational opportunity for youth to learn the art of beekeeping and the importance of honey bees.
To provide an opportunity for youth to experience the responsibility and enjoyment that comes with apiary management.
To provide an opportunity for youth to engage in beekeeping from a vocational standpoint, with the potential for beekeeping to become a
side-line or full-time vocation.
2023 WHPA Youth Scholarship Program Application
For applicant information or learn how to become a mentor, please contact Stephanie Slater (WHPA Youth Beekeeper Scholarship Coordinator) at: stephanie.d.slater@gmail.com or 262-215-2791 with any questions.