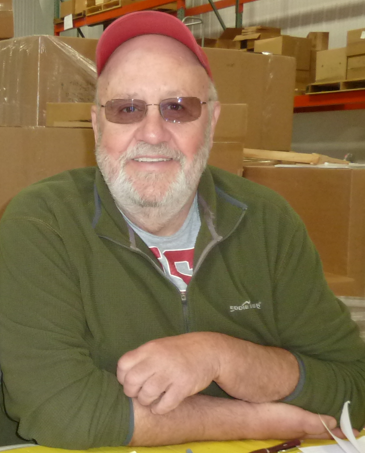 The Wisconsin Honey Producers Association is proud to announce a new national award entitled, the Lee Heine 'Good People' Award in honor of Lee Heine, a longtime friend and leader in the beekeeping industry who passed away in 2021 after a courageous battle with pancreatic cancer. With Lee's passing, we lost a significant figure; a friend who not only kept bees, but one who connected with many about bees, honey, and the advancement of the beekeeping industry.
Lee Heine contributed countless hours to the Wisconsin Honey Producers Association.  He served in a variety of leadership capacities, including vice president, president, past president, district chairperson, and chair of multiple committees.  He contributed greatly to the Association's membership, marketing, promotion, and education efforts.
Lee Heine was also a key figure in the national industry as well.  He was a partner in starting youth mentorship programs in Wisconsin and Iowa.  He served as the chairperson of the National Honey Board.  He was the membership committee co-chair for the American Beekeeping Federation and also served for many years as a state delegate.
What was most significant about Lee Heine was his friendship and influence.  Lee had a way of forming connections and networks that spanned the nation.  He was masterful at using these connections to advance the beekeeping industry.  He was skilled in forging relationships that assisted him in working with many legislators from Washington, DC to Madison, WI. He saw the spark when young people showed interest in bees, and he supported them to serve as a national spokesperson or pursue studies in entomology or become a career beekeeper.  Lee understood that relationships mattered and could be utilized to advance causes, promote beekeeping, and make friends.
Lee Heine had many friends and acquaintances throughout the nation.  When Lee walked into a room of people he did not know, he walked out with new friends.  Lee knew how to find "good people" – a phrase he often used to describe folks who would do the right thing or be an advocate for the industry – "good people" or good friends.
This is the inspiration for the Lee Heine Good People Award.  Lee had a magnanimous way of coalescing people around a cause, sparking interest and passion for bees, and making people care about the honey and beekeeping industry with action and impact.  The Lee Heine Good People Award is designed to honor those who have forged positive relationships with industry members and who have taken on the beekeeping industry's causes, but are not beekeepers or working in the beekeeping industry.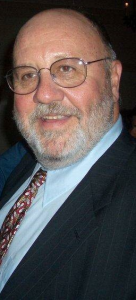 Since Lee's influence was felt nationwide, nominations are open nationwide.  Think of those who are advocating for honeybees beyond direct involvement in beekeeping – educators, legislators, nonprofit organizations, for-profit companies, municipalities, volunteers, journalists, or anyone who has connected to the beekeeping industry in a unique way. This award is open to anyone in the United States.
Nominations for the Lee Heine Good People Award open June 1 and with a deadline of September 30.