Honey is sweet – that's a given. But did you know that honey also adds a special touch to almost any recipe? It's the whisper at a party. It's the sigh after the perfect bite. It's the nostalgic feeling of childhood. It's your secret ingredient with endless possibilities.
Many people think of honey as a drizzle in desserts or a topping for toast. But now more than ever, honey's being recognized as a versatile ingredient and pantry staple in the kitchen. All-natural honey gives your recipes unbeatable flavor and unmatched functional benefits. From balancing flavors to providing moisture to baked goods, one-ingredient honey performs a slew of tasks, all from one little bottle.
Discover the versatility of honey
Sweetener: Honey is slightly sweeter than sugar, so less can be used to achieve the same sweetness intensity.
Flavor: Honey not only imparts a unique flavor to any dish, but it also balances and enhances the flavor profiles of other ingredients used in a recipe.
Emulsifier: Honey acts as a binder and thickener for sauces, dressings, marinades and dips.
Humectant: Honey provides and retains moisture to a variety of dishes and can even extend the shelf life of baked goods.
Content Credit: www.honey.com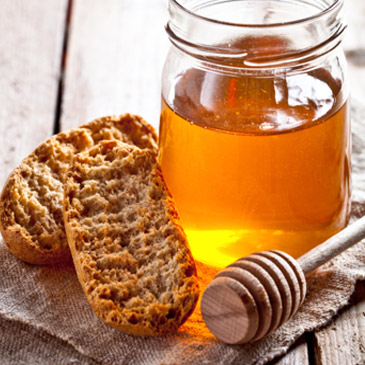 Join WHPA
We welcome all beekeepers and people interested in beekeeping to join the Wisconsin Honey Producers Association!